Mindfulness Meditation Practice
A 30 minute audio practice, perfect for winding down at the end of the day. Take time to allow some of the day's tensions to unravel so that you are ready for a deep, restorative sleep.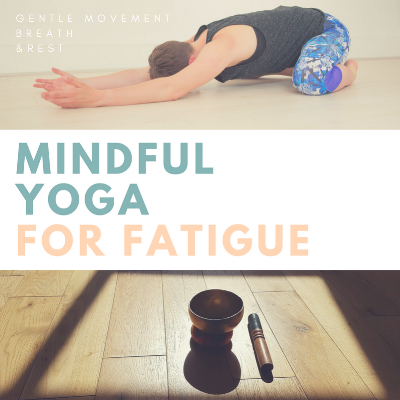 Is it difficult to make it out of the house, or to find a local class that's suitable for your needs? Based on my own experiences, several years of working with students with chronic health conditions, and my ME/CFS-specific training, I have designed an online mindful yoga course specifically designed for people living with fatigue. The course allows you to practice gentle movement, guided meditation, simple breath work and restorative yoga at home in manageable amounts. Each practice is 5-20 minutes long, so you can pick and choose what is most appropriate for you day to day. The course includes 20 audio and video practices, and will provide you with a range of practices to suit wherever you are today.